Precision Garage Door of San Francisco
New Garage Doors, Replacement & Installation
Serving The Entire San Francisco and San Mateo County Area
Precision Garage Door of San Francisco
New Garage Doors, Replacement & Installation
Serving The Entire San Francisco and San Mateo County Area
1(866)607-8655





WITH 942 REVIEWS
CLICK
To view local phone numbers
(415) 766-0700
(415) 766-0700
---
San Francisco Area





Penngrove

Petaluma

Rohnert Park

Roseland

Santa Rosa
(650) 278-4011
(650) 278-4011
---
South San Francisco/Daly City Area





(650) 235-4949
(650) 235-4949
---
San Mateo Area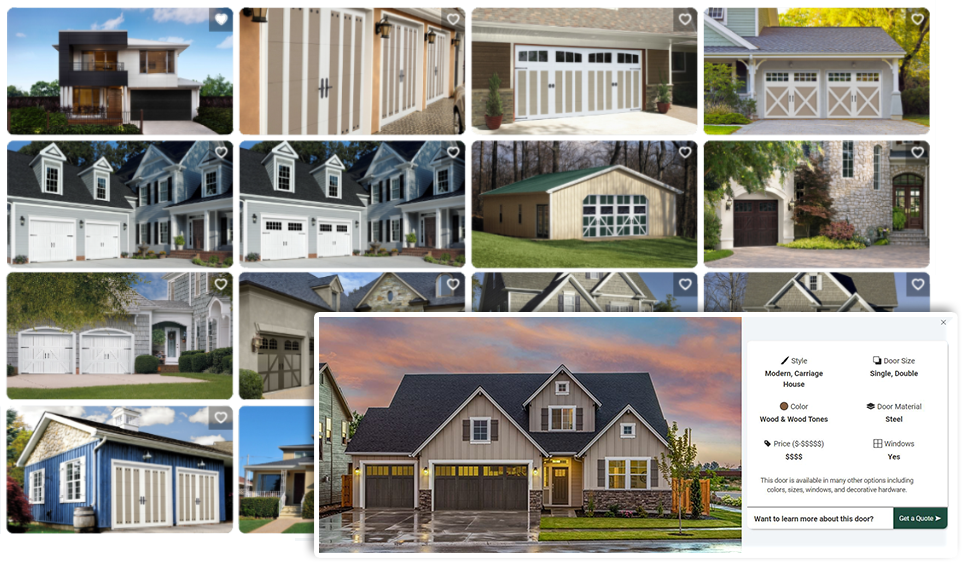 3 Things You Need to Know Before Buying a Garage Door
1. Garage Doors For Any Style or Budget
In the past few years, garage door manufacturers have created some beautiful and unique designs. Whether you want your garage door to blend into your home or be a focal point of your home's exterior, there is a garage door style for you.
2. Insulation & Construction
Did you know insulated garage doors are often much quieter than non-insulated?
Steel Garage Doors are typically offered in up to 3 layers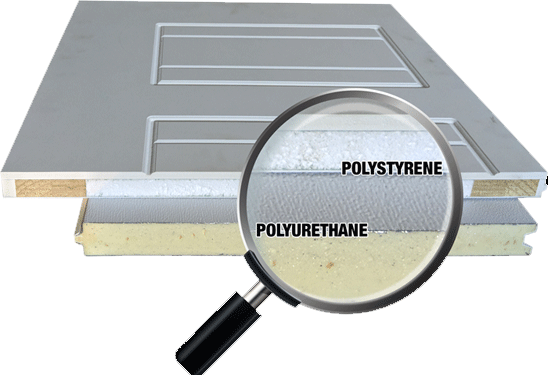 2 Types of Insulation are offered
3. Choose The Right Company
New Door Installation Standards

Installation
Your door is installed by the same company - Precision Garage Door - that you bought it from. We never work with subcontractors.

Clean Up
Garage and driveway are swept to clean up any debris
Doors and parts are cleaned of all grease and fingerprints
Door balance is checked.

Weather Tight
Galvanized nails recessed every 8" to eliminate rusting or pull offs
Stop moulding is front edge or back side caulked
Bottom rubber Is applied to door and should be tightly sealed to the ground
Proper Function
Full panel reinforcement brackets are used to attach the opener on all steel doors.
All moving parts are lubricated.
Door balance is checked.
Bonus: 7 Trends In Garage Doors
1 - Mosaic Windows
Mosaic windows where ever you want them!
---
The Trend Within The Trend
Mosaic Windows are available in endless patterns
2 - Full View Glass
Full view glass garage doors are trending because the clean lines and expanse of glass recasts your home's facade in a contemporary look.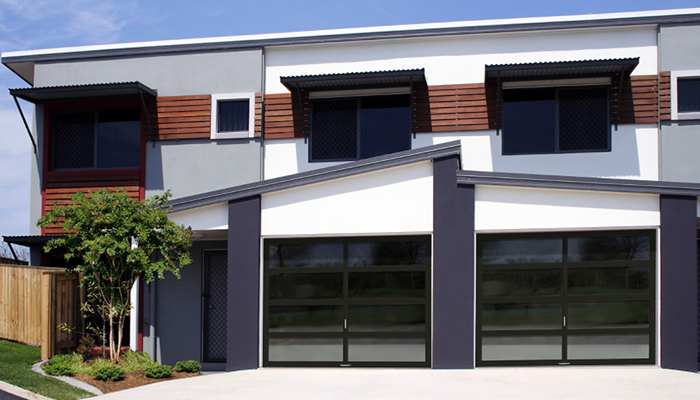 3 - Smooth Steel
Smooth steel offers a modern look.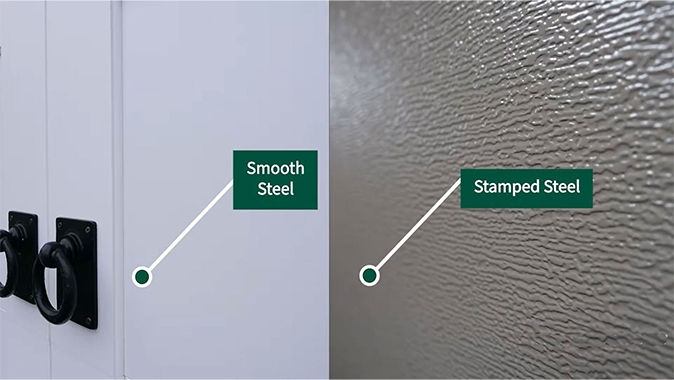 4 - Flush Panel
Flush Panel with Mosaic Windows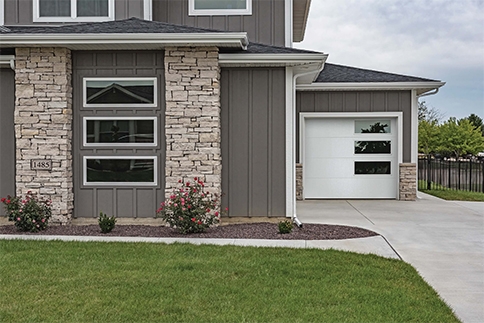 ---
The Trend Within The Trend
Black Flush Panel
5 - Overlays
Overlays are smooth steel with, well.... overlays. Overlays offer depth and clean lines. Get the carriage style look with less maintanence than with pure wood.
6 - Faux Wood
These doors are trending because they use technology to provide the gorgeous look of wood with the very low maintenance of a steel garage door. Both rustic and modern at the same time.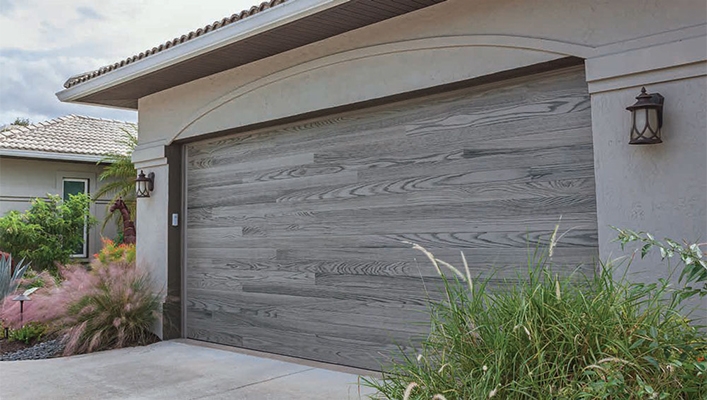 7 - Larger Windows
How is this accomplished? Look closely and you'll see the window panel is actually larger than the other 3 panels. These are called simulated divided lights.
These doors are trending because they have 2 things in common. They are stunning and they are nearly maintenance-free. These doors can be cleaned with a quick spray from the garden hose.
Which Is The Best Garage Door?
The best garage door is the one that fits your needs. We sell and professionally install Amarr, CHI, Clopay, Elegant & Ranch House Doors. These manufacturers typically offer a very good value for our customers. The warranty is good and most of the time we/you don't need to use it, which represents a win/win for us and our customers. We can get almost any garage door manufactured today, so if you have a special request, please let us know.
Licenses
Contractor License
#993539

If you are looking for service in the San Jose area, please visit:
precisiondoorsanjose.com/

If you are looking for service in the East Bay area, please visit:
precisiondooreastbay.com/
If you are looking for service in the San Jose area, please visit:
If you are looking for service in the East Bay area, please visit: